The Dental Office Where Beautiful Smiles Are Created
Jonathan Levy, DDS, FAGD is the choice of many people in Monmouth County for superior dentistry. Our practice has been addressing the unique dental needs of our community since 1980.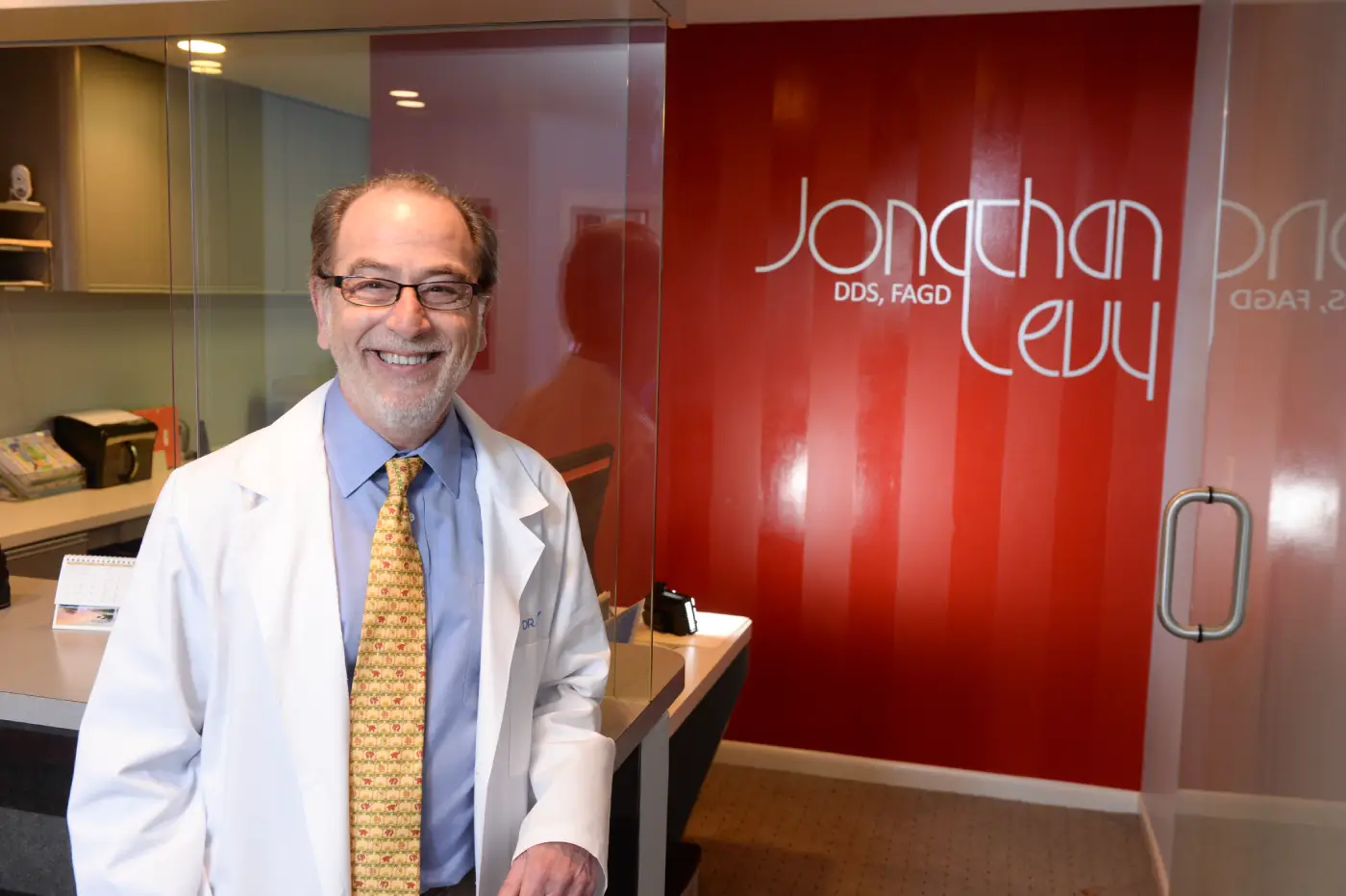 Dear Dr. Levy and Staff-
Many thanks for extending yourself and treating me at the last minute the other night.
I knew you were all exhausted and would have preferred to see me the next day.
Dr. Levy, thanks for being so quality minded. I know you re-did the color to assure a good match and I appreciate your perfectionism.
Again, my appreciation to your indulgent staff and yourself for your talent. Sharon
Dear Dr. Levy,
We consider ourselves very fortunate to have found such a skilled, caring and sensitive individual as our Dentist. Many thanks, Paul
Dear Dr. Levy,
I decided to take a few minutes from looking at my smile in the mirror to write a note to tell you how much I appreciate the great work you did on my teeth.
I feel very lucky to have found a dentist with your level of expertise as well as a gentle, supportive and caring manner.
I also want to thank your staff for all their skill and kind support.
Thank you again for helping me regain my old familiar smile. Kathy
Dear Dr. Levy,
I wanted to write you a thank you note to tell you how much I appreciate you.
I love that I never have to wait. I love that you always have current magazines. I love Erte. I love the mobiles on the ceiling. Your staff is wonderful. You never hurt me.
Thank you for being my dentist. Yours - Walter